This community is dedicated to housing a useful and informative database for all subject matter related to Walt Disney Pictures and Disney•Pixar Films. This wiki was made for the fans, by the fans, and we strive to create a world-wide community and family for all Disney film lovers and enthusiasts. Our goal is to collaborate with other fans in order to build a reliable, accurate resource with as much detailed information about Disney movies, characters, and story elements as possible. This site is for YOU, the dedicated Disney fans. You have the ability to create blog posts, forums, pages, and so much more. Be careful to not post anything that is copyrighted or that will cause trouble within the site. Also, do not post unreliable or false information reguarding the Walt Disney characters, films, etc.
We are in no way affiliated with Walt Disney Pictures, Disney•Pixar Films, or Disney Channel.
Read our full disclaimer here.
All are welcome to join in and contribute here, so long as edits are constructive, discussions are positive, and both are relevant to this company. For more information about how you can get started here, please check the "Join the Community" section below or Sign up and get started today! Thanks for stopping by! Please be sure to go here to vote for a all new Disney game! http://disneyfanon.wikia.com/wiki/Disney_Game_Petition
Walt Disney Pictures is an American film production company owned by The Walt Disney Company. It was originally founded in 1950 and took on its current name in 1983. The studio is based at The Walt Disney Studios, one of Hollywood's major film studios, located in Burbank, California. It's predecessor, Disney Brothers Cartoon Studio, was founded by the one and only, Walt Disney. Read more→
Sleeping Beauty
, although it focuses on the villain and antagonist of the tale,
Maleficent
. The film stars Angelina Jolie as Maleficent, Elle Fanning as
Princess Aurora
, and Sharlto Copley as King Stefan. It was directed by Robert Stromberg and produced by Joe Roth.
Read more
→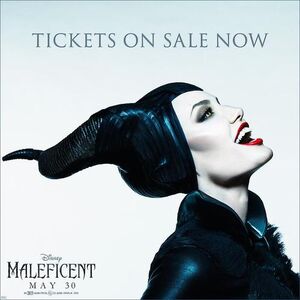 Community content is available under
CC-BY-SA
unless otherwise noted.